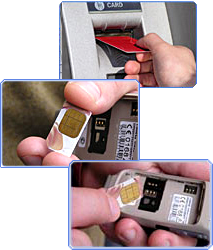 D

esigned to support the most demanding requirements, Technoconsulting's products integrate with other products and solutions including banking terminals, payment systems, transportation systems, internet access, digital signature and various security applications. We successfully developed and certified the following solutions:
Smart card operational system (GSM, EMV, etc.)
Operational system applications (STK menu, applets, digital signature, etc.)
Multi-vendor ATM software solutions (Visa, MasterCard, NSMEP, EMV);
Secure ATM encryption software, including video monitoring application.
Personalization card applications and solutions (Visa, MasterCard, NSMEP)
Full digital signature services
We work with large corporations and new generation technology companies - to build new products or services and to implement prudent business and technology strategies in today's dynamic digital environment.